)
Huawei has launched the MatePad T 10 children's version, which is a tablet for young children.Such as MatePad T 10s It is powered by the Kirin 710A chipset, but has a smaller, lower-resolution display-a 9.7-inch 1,280 x 800 pixel IPS LCD (156 ppi). It runs Android 10 with EMUI 10.1 (sorry, there is no Hongmeng operating system and no Google services here), and is equipped with 2 GB of RAM and 16 or 32 GB of storage space, with a microSD expansion slot.
This one is really made for very young children. If the brightly colored appearance is not enough to suggest, the tablet is covered with a shock-proof shell made of food-grade silicone (in case Billy decides to chew the tablet). By the way, this box is detachable, once the child grows up enough to trust it will not break it.
There is a large handle that can also be used as a stand, so children can support the tablet while watching videos or playing educational games. To this end, this tablet provides a 12-month Azoomee free subscription service, which provides carefully selected age-appropriate puzzles, games and inspirational videos.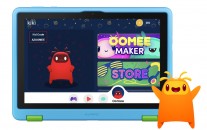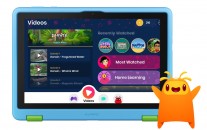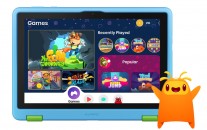 MatePad T 10 Kids Edition comes with a 12-month Azoomee subscription
There is a thick capacitive tablet in the box so that young Picasso can spend some time reading digital picture books. There is a slot for the stylus on the tablet to reduce the possibility of loss.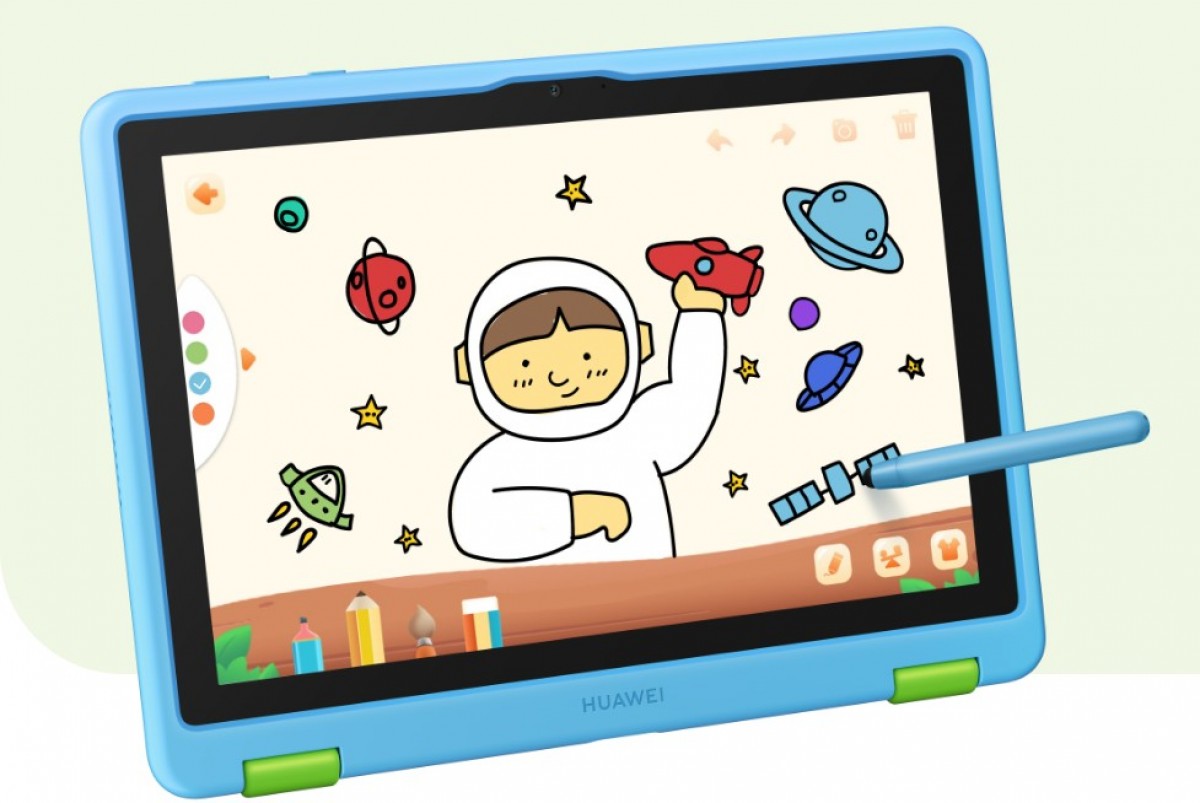 The tablet is equipped with a 5,100 mAh battery and includes a 5W slow charger (USB-C). This is really not for fast charging, or even use during charging-as a safety feature, Huawei includes an option to disable the tablet while charging (to prevent kids from hanging out near power outlets).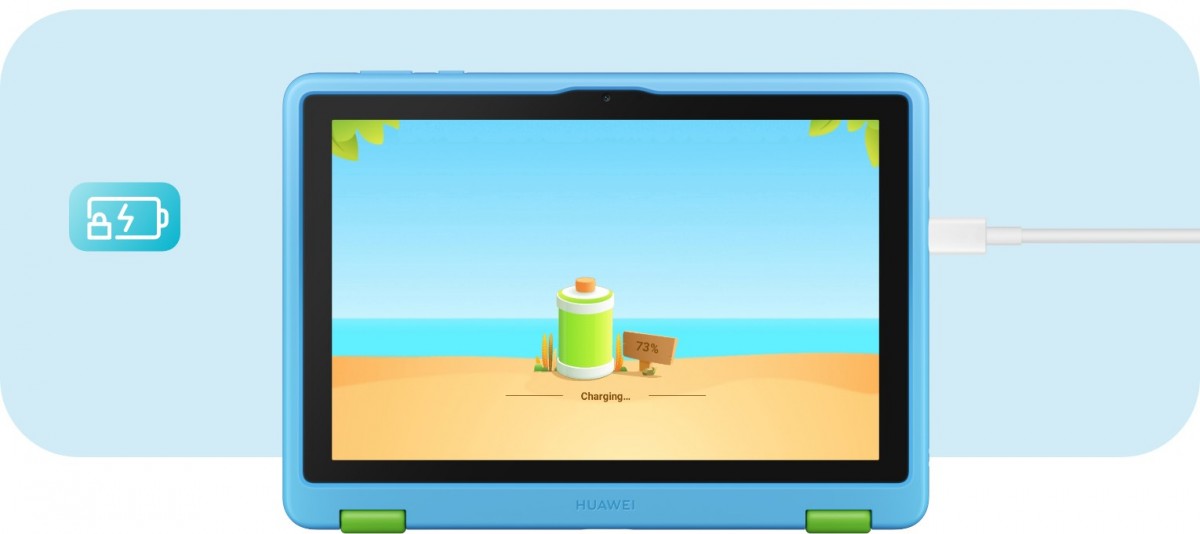 Interestingly, this tablet has a full LTE connection, which means it can be used anytime, anywhere. It also supports Wi-Fi 5, Bluetooth 5.1 and has a GPS receiver (+ GLONASS and Beidou).
There are two speakers and a 2 MP front camera that can be used for video calls. There is also a 5 MP camera (with 1080p video recording) on ​​the back, so children can take some photos.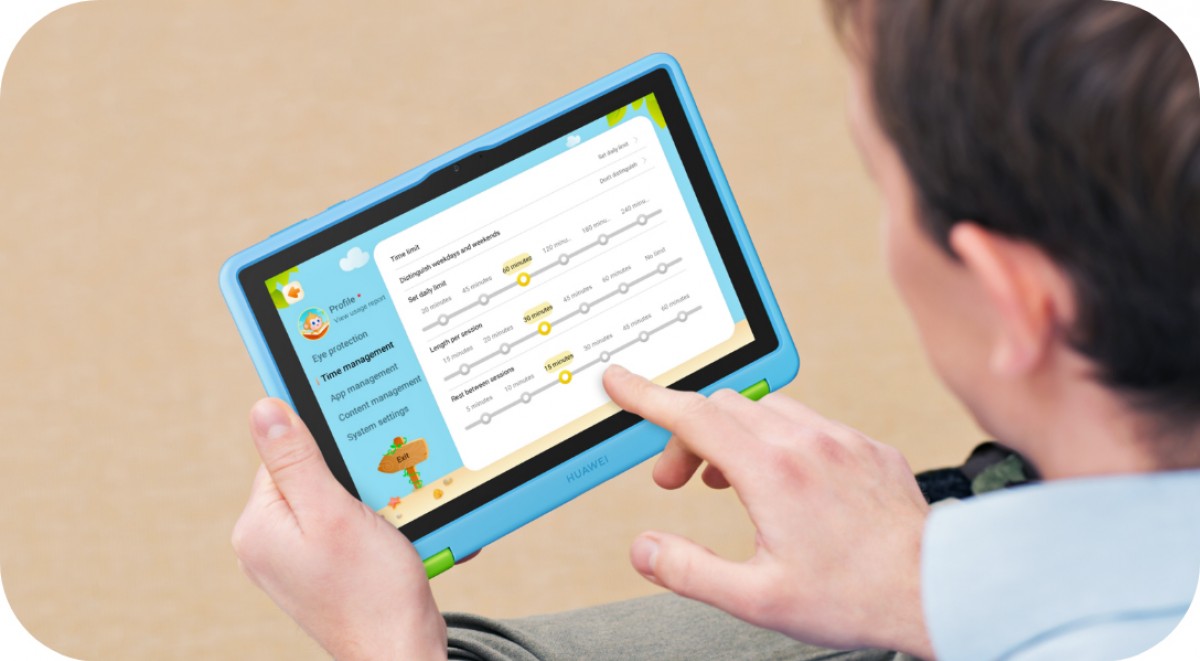 Of course, all child-friendly applications and functions are included in the children's corner. Mom and Dad can use various time, application and content management functions to ensure that the tablet is friendly to their children.
The Huawei MatePad T 10 Children's Edition was first launched in Indonesia and is already available for pre-order at a price of IDR 2,900,000 (US$200/EUR 170).