)
Spotify announced the launch of Greenroom, a new competitor to the suddenly popular live voice chat application category, such as club with Twitter space.
Although Greenroom carries the Spotify brand, it is completely a separate application. It works on the same principle as Twitter Spaces and Clubhouse. A user created a pure audio room where listeners can listen and participate. The creator of the room can control whether someone is speaking or only certain people are speaking.
Spotify positions Greenroom as a way to connect with people to "join the conversation." It uses music, sports, and culture as the topic of discussion, but it seems that users can create a room on any topic.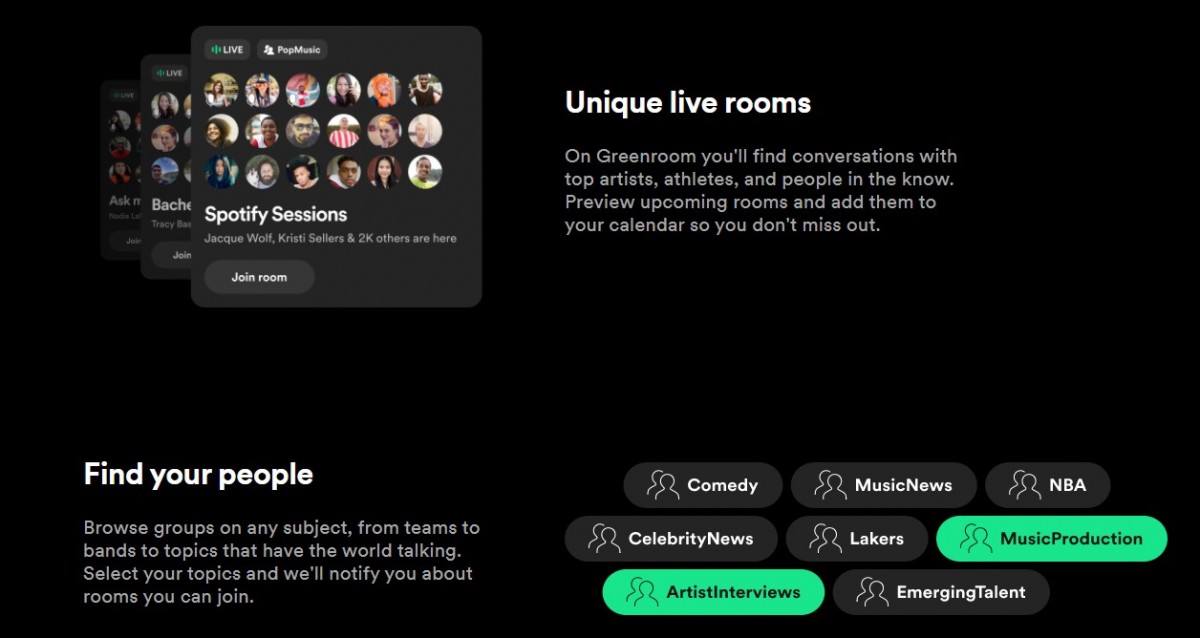 Currently, Greenroom is only available in English, and according to Spotify's "In the countries/regions where Spotify is available". Both iOS and Android users can download the Greenroom app immediately and log in with their Spotify account. For those who care about privacy, there is a different set of terms and conditions from Spotify, and you need to accept these terms and conditions before using it.
Unlike Twitter and Clubhouse, Spotify's advantage is that it has a huge library of music and podcasts that can be integrated with Greenroom, but taking this path may be a copyright nightmare for record companies.