[ad_1]

DJI today released a new generation of smart phone handheld gimbal OM 5. The OM 5 is a third smaller than its predecessor and also has an extension rod.
OM 5 is equipped with a 3-axis mechanical universal joint, which uses physical movement to counteract the movement of the camera, resulting in a natural and smooth movement that pure electronic stability cannot provide.
The new feature of this model also has an extension rod, which can allow the gimbal to double as a selfie stick or extend the range of the camera for very low or high shots.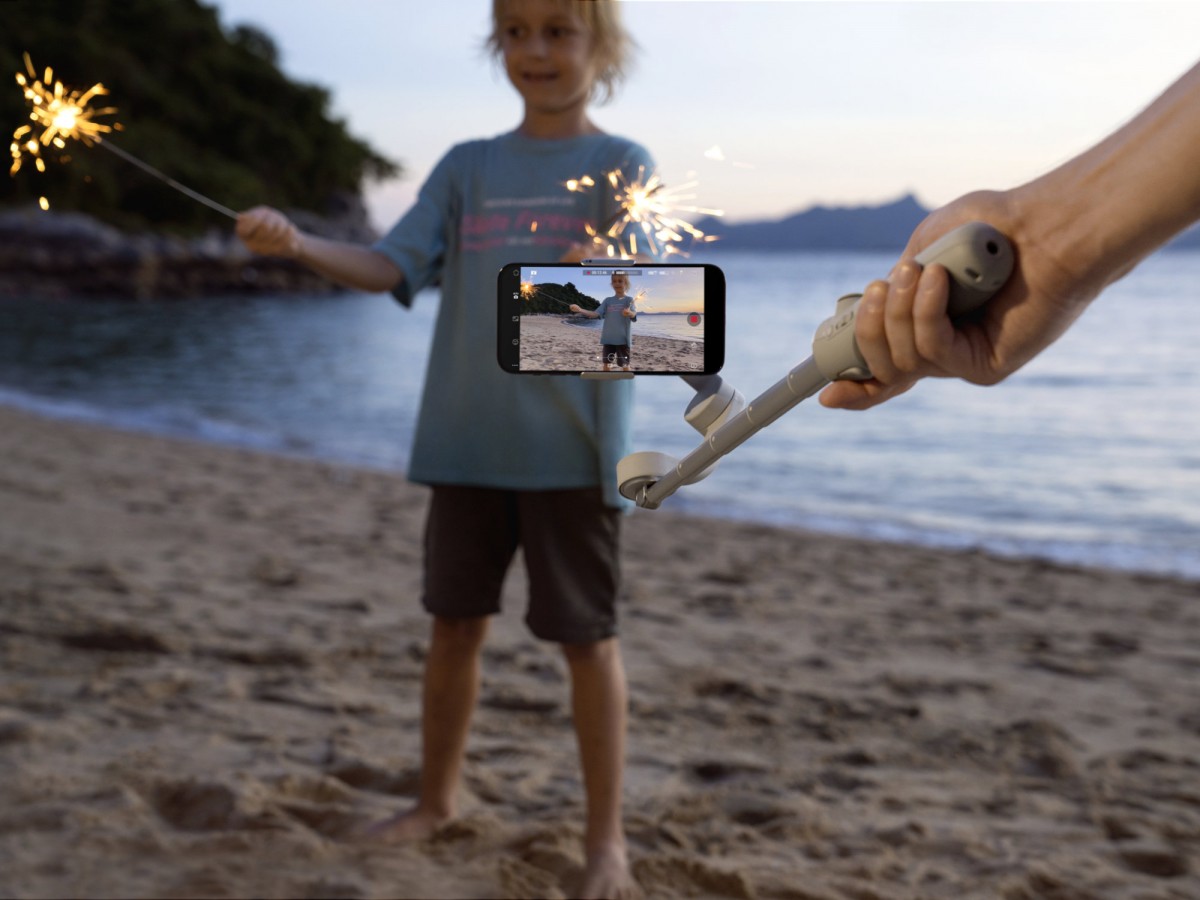 OM 5 combines this hardware with the DJI Mimo application to implement the remaining functions. The application allows you to take videos and images, and provides a wide range of features and functions.
The key is the new ActiveTrack 4.0 feature. Once you mark it on the screen, even if it moves around the frame, this will track the subject, making sure it stays in focus.
Gesture control allows you to use gestures instead of selfies to take photos and videos of yourself.
The ShotGuides function recognizes your environment and recommends useful shooting techniques and creative templates. It will overlay the templates on your frame so that you can easily copy them, then combine all the shots and convert them into processed videos with themes and soundtracks.
Other features include DynamicZoom, which reproduces the popular stroller zoom appearance, time-lapse photography, motion time-lapse and ultra-time-lapse modes, panorama, rotating lens, story mode templates and glamour effects. For some of them, the pan/tilt will automatically move at preset time intervals to compose your picture.
OM 5 has a clip that can be fixed on the side of the phone and then connected to the universal joint by magnetism. You can also choose to buy Fill Light Phone Clamp, which has two LED strips with brightness and color temperature settings.
DJI OM 5 is priced at $159 and is now on sale. It has two colors, Athens Grey and Sunset White.
[ad_2]

Source link